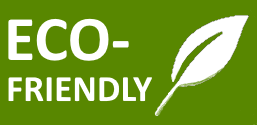 We are an Eco-Friendly Car Wash  

How Water Recycling Works:
We are environmentally friendly car wash, capturing almost 100% of our car wash water. (Clean and Green)  Water Conservation is something we take very seriously at Westgate Car Wash. Did you know that when you wash your car at home you'll use on average about 120 to 175 gallons of water for each wash? In comparison, Westgate Car Wash state-of-the-art computer system that controls the flow of water and its usage uses only about 18 gallons of fresh water per vehicle.