GIFT CARDS AVAILABLE!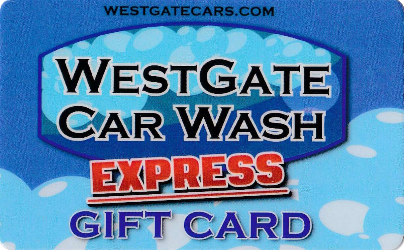 Great for any occasion
Holidays
Birthdays
Father's Day
Mother's Day
Valentine's Day
or just to say "Thanks"
FAST HAPPENS HERE!
At WestGate Car Wash Fast Happens Here. We are your local car wash in Raleigh with a personal touch. At WestGate Car Wash, not a spot will be missed because we combing the best of both automated and handwashing to get your car sparkly clean every time. We are open every day of the week because dirt can happen any time, and your car will always look better clean.
At WestGate Car Wash we do it all. Pre-wash treatment, Soft Cloth Auto Wash, Protectant Application, RainX, and more. Your interior needs love too and that's why we also provide interior cleaning along with vacuuming. Don't just give your car that new car smell, make it look and feel new again with a car wash at WestGate Car Wash in Raleigh.